Over the Fourth of July holiday weekend, we processed 2 full chuck rolls in our kitchen.  Scott Mertens, VP of Sales for Painted Hills and Cal Homer, cowboy and employee of Raider Red Meats at Texas Tech University did the cutting. These were monsters at about 30lbs each! Cuts made include:
– Sierra: long and flat, very similar to flank, good for marinating.  I put them in Kinder's Teriyaki marinade. Stay tuned for a video on that! 
– Denver steaks: look very similar to a tri-tip steak.  A great alternative.  We cooked a few last Wednesday and will have to share more about those a little later. 
– Stew meat 
– Chuck eye steaks: very very tender and delicious steaks. Haven't cooked yet.
– Chuck eye roasts: DELICIOUS.  We smoked them over the Fourth of July and served as pulled beef.  They put on buns as BBQ beef sandwiches, or served over elotes (similar to our Brisket Elotes Recipe).
– Ground beef: ground at home using Kitchen Aid mixer grind attachment with fine grind plate, ground twice and wrapped in freezer plastic and freezer paper.
We paired the pulled beef (chuck eye roast) with homemade cole slaw. Click here to get the cole slaw recipe. 
Why buy a chuck roll?
Meat Managers, You can almost fill up your entire beef section with a chuck roll if you do it right! It's a very versatile piece of meat. Let your distributor know you're interested in rocking and (chuck) rolling!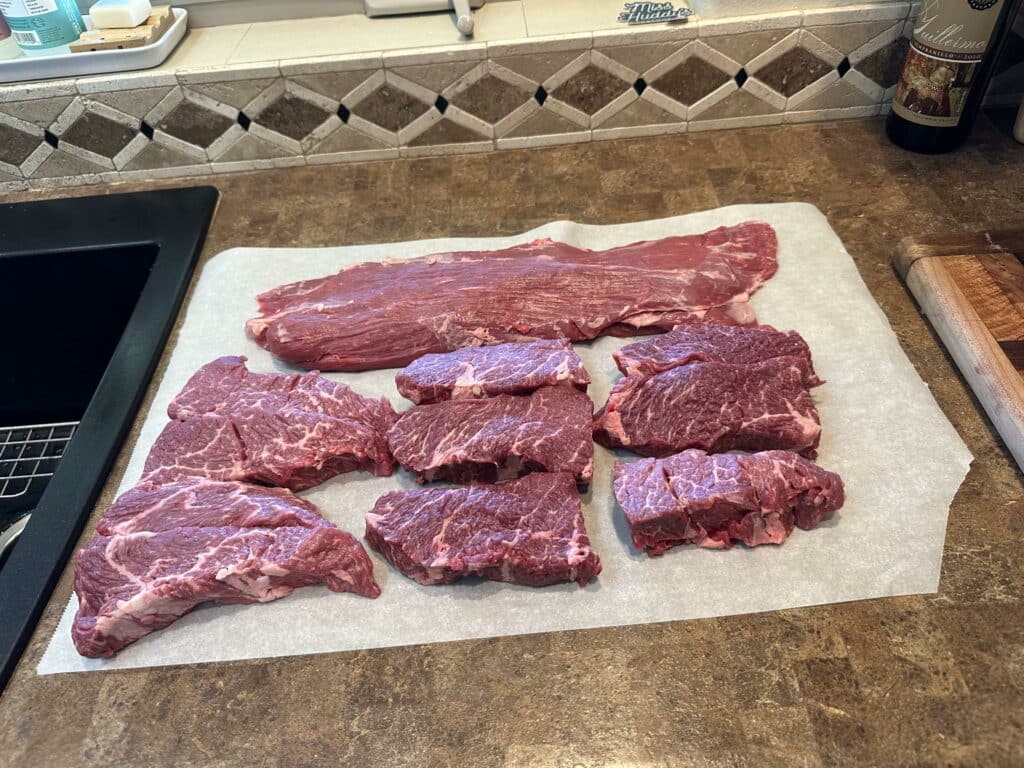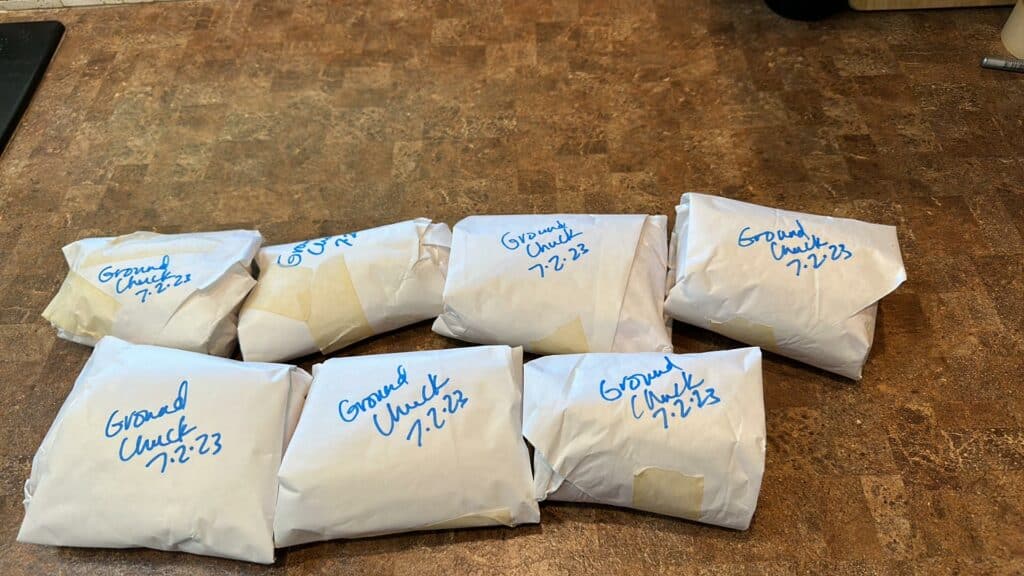 Are you ready to try Painted Hills Natural Beef?