You're going to want to get a bite of this! We have an entire dinner recipe to grill up some ribeyes, crab legs, and drizzle this surf and turf sauce offer it, but this sauce can be used to spice up a lot of different meals! Think about it, butter, garlic, and rosemary sauce? It doesn't get better than that.
Check out the steps below to make your own surf and turf sauce:
4

Tbsp.

unsalted butter

2

x

sprigs rosemary

1

Tbsp.

kosher salt

1/2

Tbsp.

coarse black pepper

5

x

minced garlic cloves

1

C.

heavy cream

1/2

C.

dry white wine or low-sodium chicken broth

2

Oz

lemon juice

5

Oz

crabmeat

1/2

C.

shredded parmesan cheese

15

x

raw shrimp tails, peeled and deveined
Set to medium heat on the stovetop, and melt the 2 oz butter.
In the sauce, add in garlic, heavy whipping cream, wine (or chicken broth), and let it simmer for a few minutes.
Add the parmesan cheese, lemon juice, and salt and pepper to taste.
Add in the shrimp tails and crab meat to the sauce and cook at low heat for about 5 to 6 minutes. Be sure to let the sauce thicken
Once the steaks are removed from the oven, add 2 oz of butter and garlic cloves to the skillet.
After the butter has melted in the skillet, be sure to cover the steaks with the juices and garlic cloves in the pan. Do this for just 2 minutes, remove from heat and cover with foil for 5 minutes.
Think of us and ENJOY!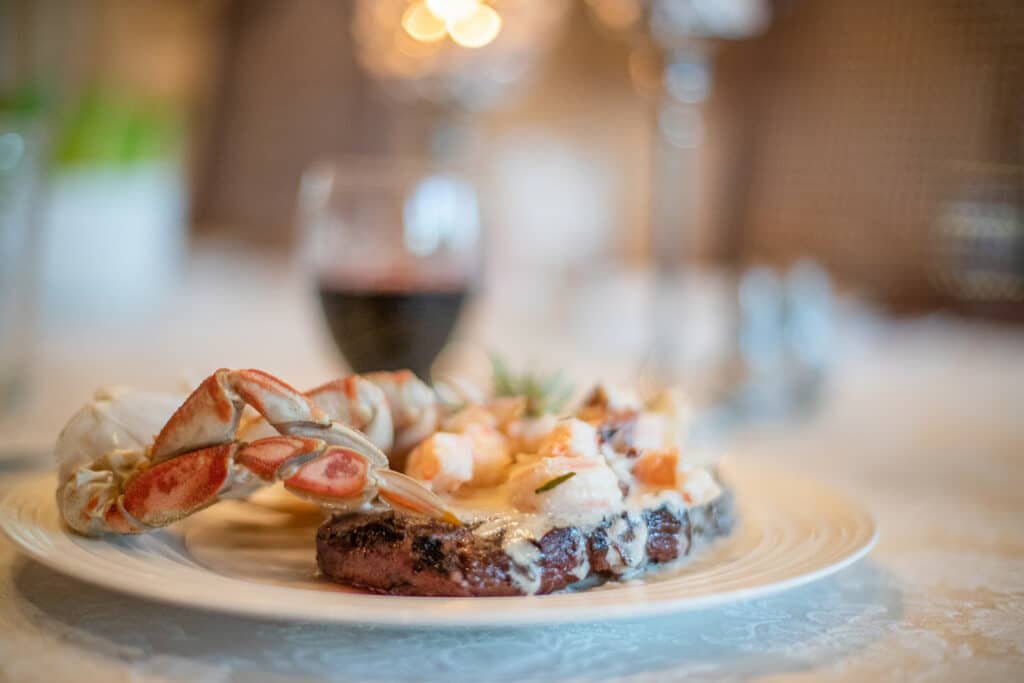 Are you ready to try Painted Hills Natural Beef?