June Update with gabrielle from Painted hills natural beef!
The past few weeks I have had the pleasure of being out on the road again visiting some of the amazing retail store meat departments and meat shops that feature Painted Hills Natural Beef.  What a joy to get to see our beef so prominently and proudly displayed in those stores.  Everywhere I went, I was warmly greeted by friendly staff and impressed with the hard work and dedication still happening in the retail world.  Seriously, these folks are working their tails off, making sure consumers have access to delicious and safe beef.  We are forever grateful to them and all of the rest of the folks along the distribution chain that make beef available every day.
In April, I did a store demo at Hood River Rosauers. Joined by some of my best friends, who came along and helped, we had a great afternoon chatting with customers who were picking up some great deals and sampling some delicious beef.  The smell of the grilling beef drew everyone in the store back to the meat department. 
Then in May I ventured down to Central Oregon and got to see a couple of stores.  I was impressed with the cryovaced family packs and delicious looking meatloaf, along with many other well merchandised selections at Oliver Lemon's in Terrebonne.  Further south in Bend, I visited with Robert Rose, the meat manager at Food 4 Less, and his wife Ebony who also works in the department.  Robert is also an avid BBQ guy that has been posting on social media with our beef and runs a great meat department with a beautiful selection of our beef. Lunch that day was a Painted Hills burger at Deschutes Brewery.  
 Later in the month, I stopped to see Knutzen's Meats in Pasco, Washington and had a chat with Edith.  Their shop features a wide selection of steaks, roasts and grind products.  Always love seeing a good meat market, it's like a trip back in time, isn't it?  Further down the road, I popped into Super 1 and Andy's Market in the Walla Walla area.  
If you work in a store, and would like to have one of our ranchers or employees come demo, just call us or log into our wholesale site on our website where you can order POS material, request demos, download photos and videos, access recipes and more.
Hay and grains are FINALLY starting to green up and take off on the ranches.  Those cold temperatures made things slow out of the gate, but we have enjoyed some rain and warmer days that have the crops growing by the hour it seems like.  Cattle are happily ranging out on summer pasture.  The days are long and busy, and the nights bring warmer temperatures and the sound of crickets and frogs.  Music to our ears after the long winter.
On a sad note, this month we are saying goodbye for now to our grass fed beef program.  The program began in 2011 in response to customer requests and has maintained a small presence in our product line ever since.  With the current cost of cattle, we have found that expenses have far exceeded potential income and we have had to make the difficult decision to suspend operations at least until costs vs returns equalize a bit.  Feel free to let us know your thoughts, and know our USDA Choice and Prime programs are still going strong.
Gabrielle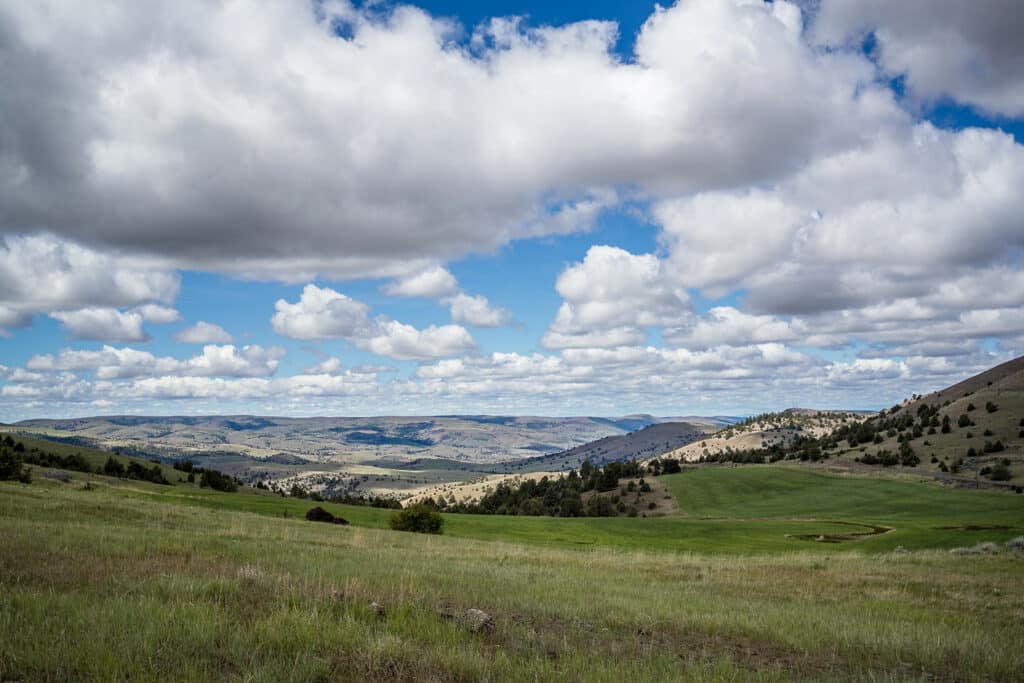 Are you ready to try Painted Hills Natural Beef?